Schedule A Workshop With Coach Bill Hart

Based on his new book, White Collar Warrior: Lessons for Sales Professionals from America's Military Elite, Coach Bill Hart will unpack lessons learned from the military elite to boost your team's sales performance. Bring Coach Bill Hart to your upcoming meeting for an engaging workshop filled with practical strategies to grow your sales.
WHO IS IT FOR?
This White Collar Warrior workshop is ideal for sales professionals who want to learn from the best in order to be the best. Bill Hart will show your team how to develop the mindset, habits, and disciplines to elevate their sales performance to become the elite of your industry.

WHAT WILL
THEY LEARN?
How to train for any situation they will encounter
How the planning process is vital to

success
How to overcome fear and channel it into productivity
How to leverage failures for personal growth
WORKSHOP LENGTH
3-4 hours of engagement, interaction

and

action-planning
WHAT WILL THEY LEAVE WITH?
Your team will walk away with a 90-day plan to improve performance and results.
ABOUT BUILDING CHAMPIONS
Building Champions is a leading executive coaching firm based in Portland, Oregon with coaches located around the country. Since its founding in 1996, Building Champions has coached thousands of leaders, managers and business professionals to intentionally build their businesses and lives. Building Champions offers leadership coaching, executive coaching, workshops, retreats and assessments. Their experienced coaches are dedicated to helping clients grow their businesses, build stronger teams and become even more successful leaders - all while still having energy to engage in life outside of work.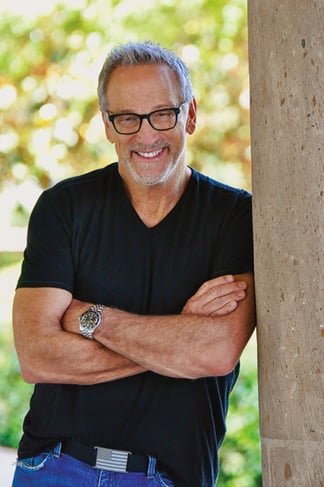 A strong supporter of the U.S. military, Bill Hart has been on the front lines of sales and business for more than 27 years. He became an executive coach with Building Champions after a dynamic 25-year sales and consulting career in the real estate and mortgage industries. Over the past 20 years, Bill has been the voice of monthly audio interview series that showcases top-producing real estate agents and has interviewed over 200 of the country's top REALTORS®. He has also been featured in a variety of industry publications sharing his observations on what separates top performers.
He currently lives with his wife, Toni, near Los Angeles, CA and coaches business professionals and executives as part of Building Champions.
Request information by filling out the form on this page or by calling us at 503.670.1013