With A Focused 360 Coaching Package
A 360 assessment provides a perception of how others view your leadership. By collecting feedback from your peers, boss, direct reports and others, you can get a holistic view of your strengths and development opportunities.
With Focused 360 Coaching, over the course of 60 days you will have an executive coach walk you through the process of interpreting your 360 assessment results and creating specific action plans to improve your leadership. This powerful program will help you quickly see which competencies are leading you to high fulfillment and effectiveness and which ones are holding you back.
THE 360 ASSESSMENT
The Leadership Circle Profile™
The most comprehensive leadership assessment system available, the Leadership Circle ProfileTM is the only 360 feedback instrument that measures the two primary leadership domains — Creative Competencies and Reactive Tendencies. It is the first to connect a well-researched battery of competencies with the underlying and motivating habits of thought.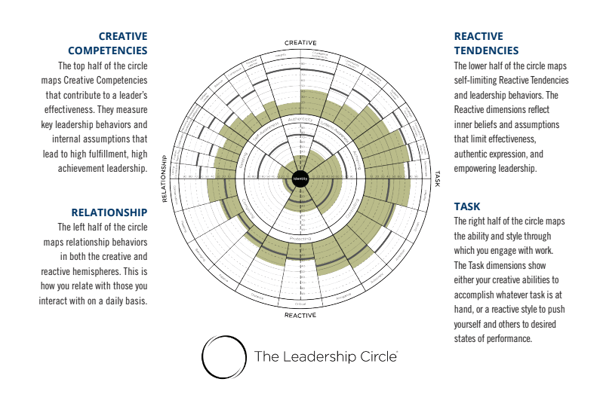 Why Combine a 360 Assessment With A Focused Coaching Package?
Many 360 assessment programs offer a simple debrief with a coach, but we've found that the richness of data provided in the The Leadership Circle ProfileTM, combined with focused coaching over 60 days, provides a tremendous opportunity to accelerate a leader's ability to improve their leadership effectiveness.
What Focused 360 Coaching Includes

Call us at

503.670.1013

or fill out the form

on this page to set up an introductory meeting.