Become a Coaching Leader
To lead a thriving organization, you need to stop seeing yourself as a manager and start to see yourself as a coaching leader. The Guide to Coaching Leadership was designed to provide a step-by-step plan to boost employee engagement, sharpen your coaching skills and build a structure for driving results.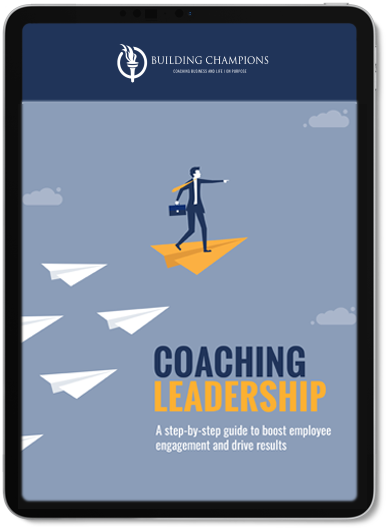 Your Guide For Transformation and Results
We've spent 25 years coaching leaders, teams, and organizations that want to have a more significant impact on everyone they serve.
A Guide to Coaching Leadership is designed to help you:
Understand What Employees Want
To improve engagement or drive growth, you need to understand what your team members want and how to bridge the gap between what you think you're giving and what they believe they are getting. A Guide to Coaching Leadership will help you understand who is responsible for engagement and how to avoid the common mistakes most companies make when directing motivation.
Sharpen Your Skills
We understand that employees don't leave great companies; they leave bad managers. This means you must start with yourself first. The Guide to Coaching Leadership will help you identify how to coach team members toward success and find meaning in your work as a result.
Drive Results
Driving results requires you to clearly understand what success looks like and how to execute results. The Guide to Coaching Leadership will help you ensure you're headed in the right direction, so you feel more confident and consistent as a leader.
A Better Day Starts Here
Get your free Morning Routine Guide today and start making the most of each day.