Discover Why Companies with a Coaching Culture Outperform the Rest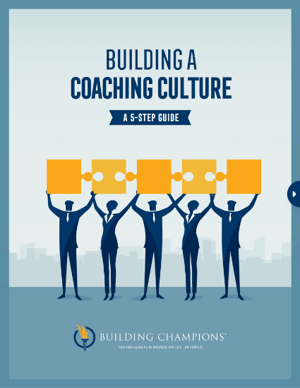 Today's employees expect more from their leaders. They need to feel valued, included, challenged and engaged — not just managed, directed and told what to do.
For many organizations, this means it's time for a cultural shift.
As companies compete for top talent, job seekers are looking for a workplace that will help them harness their full potential — not just as employees, but as people.
They're looking for leaders who'll encourage them to grow and develop. They're looking to be part of a coaching culture.
In this 5-step guide to Building a Coaching Culture, you'll learn:
Why companies with a coaching culture are seeing higher engagement, retention and performance
The five key steps to develop a culture of coaching in your organization
How to cast a vision and assess current reality for your culture
Specific steps, programs and initiatives to equip your efforts
How to drive lasting change with a sustainable and scalable structure
Fill out the form on this page to download your 5-step guide to Building a Coaching Culture and get started today.