The Simple Crisis Plan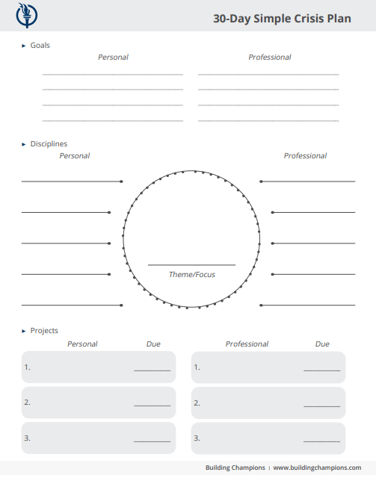 In times of stress and crisis, it's easy to feel overwhelmed. With lots of options and information coming at us fast, it can be hard to stay focused on what matters most.
In order to stay effective during these times, we need to focus on what matters most, ignore the competing noise and build systems and routines to help keep us on track.
Based on a proven tool we've used with clients for nearly 25 years, this simple document can help guide your thoughts and behaviors over the next 30 days to achieve what matters most in both your personal and professional life.