Improve Your Bottom Line by Earning Referral Business
Learn the fundamentals and best practices for increasing business referrals.
Referrals
are the warmest lead you can get and are
proven to benefit anyone looking to grow their business.
In this guide, you'll get tips
and best practices you can implement
right away to gain more referrals, and you'll also learn how to change your mindset to sustain these improvements.
The Growing Your Referral Business e-book will help you:
Identify the best times to ask for referrals
Increase networking and build an online presence
Set targets and exercise reciprocity in referring business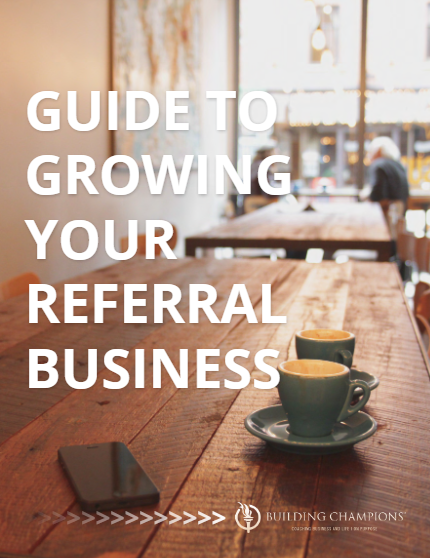 Get the Growing Your Referral Business E-Book