Build a Better Business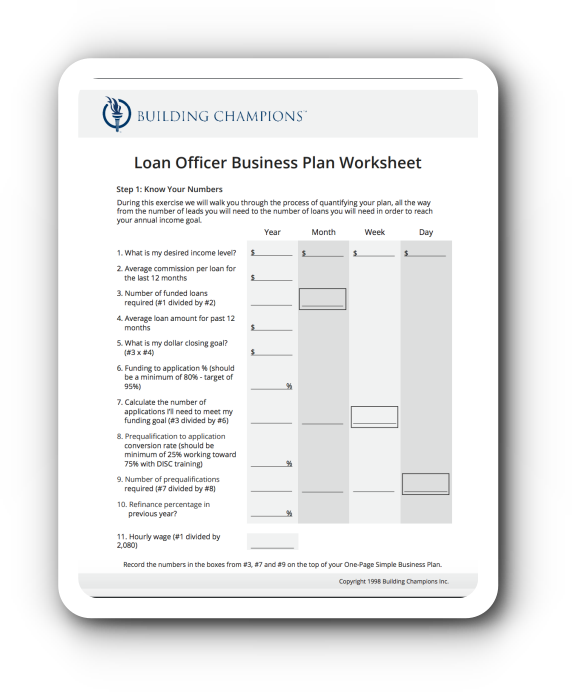 As the mortgage industry's premier coaching company, our team of coaches has been helping loan officers for over 22 years to generate more referrals, improve efficiency and close more business. We know how overwhelming the idea of creating a business plan can be and that's why we've created a Business Plan Worksheet for Loan Officers.
This worksheet will provide you with the following:
Exercises to help you determine goals and objectives.
A simple tool for identifying your main disciplines.
A guide to discover your top priorities for growth.
A Loan Officer Business Planning Tool.
Download your worksheet to get started on building a better business today.