Your Best Day Everyday
A head start on your day may look like hitting the ground running but it also leads to exhaustion and burnout. The Morning Routine Guide walks you through how to design a daily routine that gives you more energy, focus, and clarity.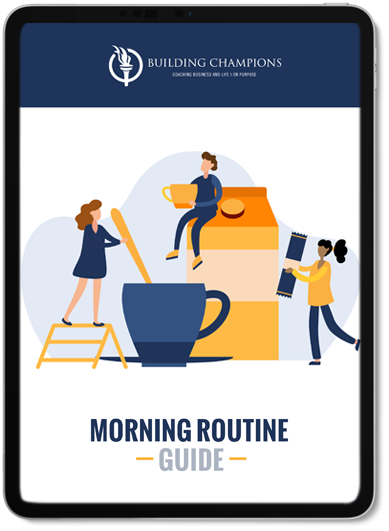 An Effective Leader's Secret Weapon
We've spent over 25 years coaching top leaders on how to be both healthy and high-performing. Following a Morning Routine is an effective practice used by some of the most successful leaders in the world.
Our Morning Routine Guide is designed to help you:
Create a routine that works for you.
Copying someone else's formula doesn't work. But where do you start? The Morning Routine Guide walks you through best practices so you can customize a routine that matches your goals.
Maintain energy & focus throughout the day.
Getting an early start on your day may feel counterintuitive when there's a busy work day ahead. The Morning Routine Guide shows you how to create a plan that fuels you throughout the day, so you can start

and

finish strong.
Give your best to those you lead and serve.
You can't give anyone what you don't have. Learn how to create a morning routine that benefits all of your relationships and helps you reach your full leadership potential.
A Better Day Starts Here
Get your free Morning Routine Guide today and start making the most of each day.